Ducati's new DesertX, which we reported on a few weeks ago, is definitely big news. And while we aptly recognize the Ducati for its long line of revolutionary street bikes, the DesertX is far from its first dirtbike. In the mid-1960s, Ducati's first off-road bike, which was to become the original scrambler, was called "Motocross" in Italy. This was largely an exaggeration, as its off-road properties were not even close to the real motocross bikes of the time, and it was actually a fun bike suitable for light jogging or riding on dirt roads.
Ducati's ISDT Bike
Ducati's first real off-road bike debut was in the early 1970s when it was approached by the Italian Motorcycle Federation. The IMF wanted to join an Italian team at the 1971 ISDT, and they asked Ducati to develop a competitive Italian bike that they could ride.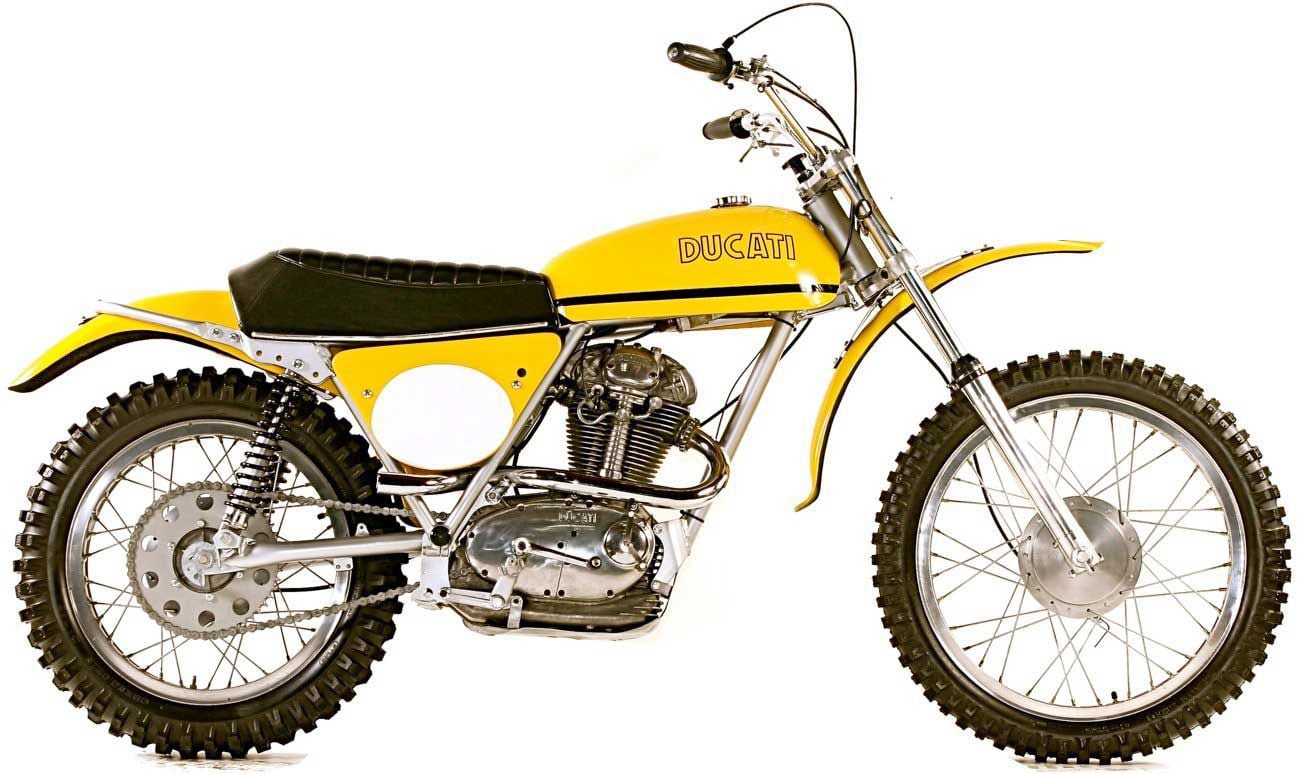 Moto Guzzi, Moto Morini and Gilera had already competed in grueling competition, but their singles were limited to 175cc. The Italian consortium was aiming for the grand prize, so Ducati developed a special version of their 450 Desmo single and designed a new open cradle frame for it. Thus was born the 450 R/T ("RT" for road and rail), a fine machine with a yellow tank, fenders and side covers. Seven were entered into the ISDT by a strong group of riders led by rider and local legend and multiple ISDT medalist Alessandro Gritti. Three of the new Ducatis finished the competition in gold.
The engine proved relatively competitive with its mild 38 hp and strong torque, but Ducati's lack of experience with off-road chassis design made the bike difficult to maneuver and handle poorly on uneven terrain. The original Ducati 450 R/T remained in production for only one year; About 450 were built in total. Thus ended the first chapter of Ducati Off-Road Adventure.
The Elefant in the Room
The next attempt at dirt was interesting. Cagiva used the Ducati 750cc V-twin engine in its Dual Sport Elephant, which was sourced from Pantah. Although Ducati only supplied the power plant, this experience was important as it proved that the engines could survive harsh terrain conditions and did so with brilliance: the Cagiva Elephant 900 with solid placement in 1990 and won the Paris-Dakar overall in 1994. in the middle of.
Desert Sled
In 2021, Ducati North America teamed up with off-road specialist Fasthouse to develop a special version of the Ducati Scrambler Desert Sled to celebrate victory at the Mint 400. Fasthouse and Ducati compete in a pair of 2020 Desert Sleds. Spider Grips)) in the Hooligan Open class, ruled by Jordan Graham and Ricky Diaz.
Graham ran fast and relentlessly, taking the lead from the start and slowly making it to the finish line in 4:45:35, 45 minutes before second place Michael Allen also climbed a Ducati Scrambler Desert Sled, this one Moderated by Tha Faulkner/Livingston Team. Diaz is forced to retire after meeting with a stone which destroys his transfer mechanism.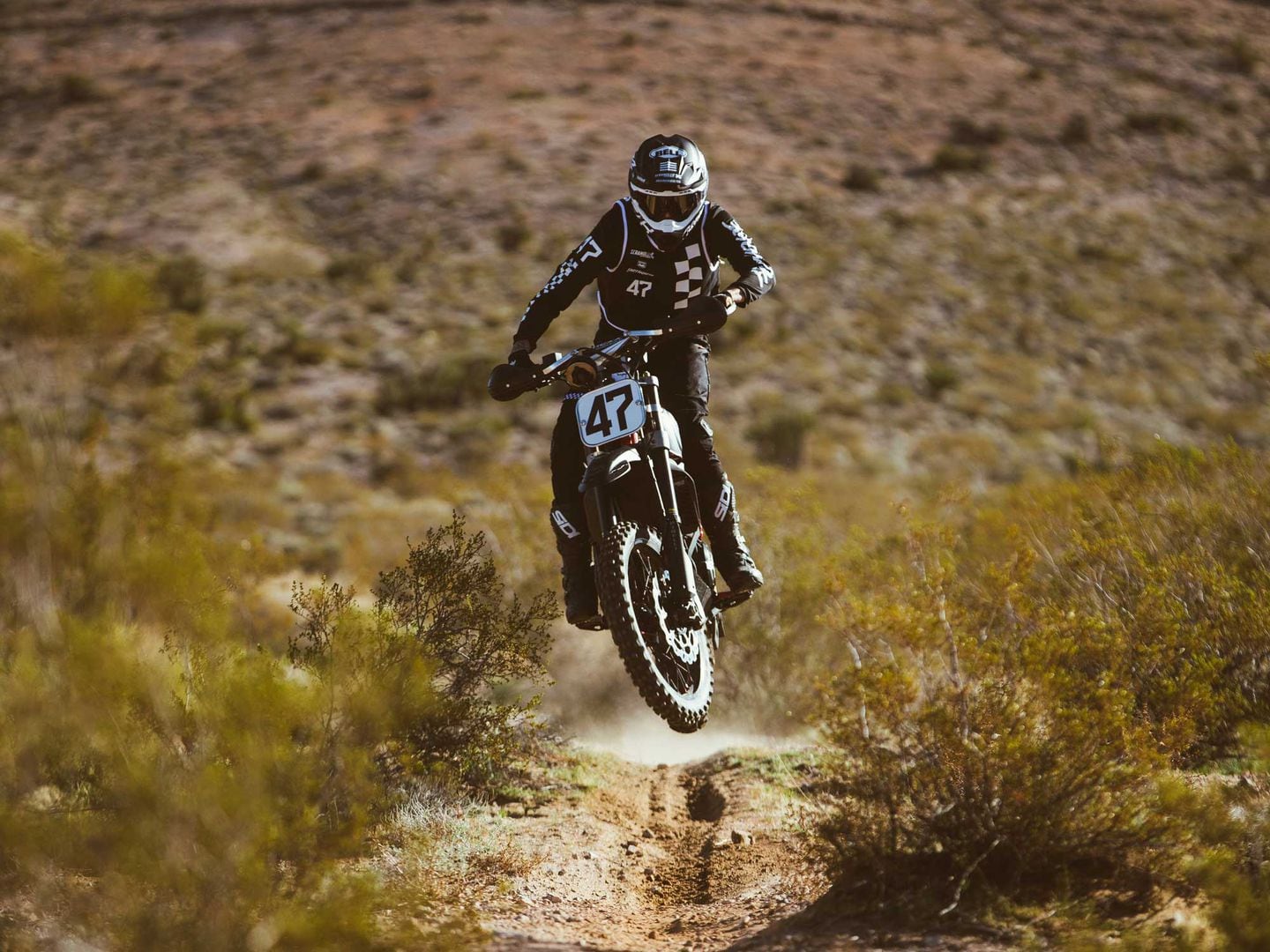 The Mint bikes were powered by an 803cc version of Ducati's "old reliable" air-cooled SOHC V-twin, which delivers 73 hp in Euro 5 homologated form. The Desert Sled Scrambler also proved that Ducati had learned a thing or two about off-road chassis, as it proved capable of handling both the dry lake and rocky sections of the Mint 400 track. Are you interested in one? The Limited Edition Fasthouse Edition of the Ducati Scrambler Desert Sled is on sale now.
It will be interesting to see what Ducati has in store for the 2022 DesertX. We can't wait to see how it performs in real terrain conditions.