Microsoft has announced AI-enabled noise canceling, a key feature of the Skype desktop app for Windows and Mac computers. Originally built for Microsoft Teams, this feature hasn't hit the web and mobile versions yet. This feature is in the Settings section and can be toggled with various options: Automatic, Low, and High. But the real question is how to activate it.
Here are some steps to activate noise cancellation in skype:
Step 1: Select your profile picture at the top left corner.
Step 2: In the drop-down menu, select 'Settings.
Step 3: Click on the 'Audio & Video' option.
Step 4: Scroll down to the 'Audio' tab.
Step 5: Besides the 'Noise Cancellation' option you can see the 'Off' option. Click it, and select from Auto, Low or High. That's it.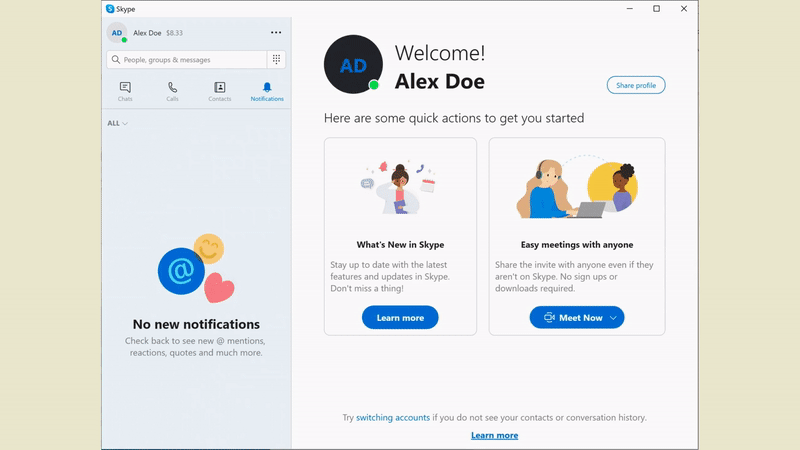 As Microsoft describes, the new noise reduction technology works by analyzing audio streams and using trained deep neural networks to remove noise without affecting the speaker's voice. This is different because traditional noise cancellation algorithms can handle simple, constant noise like a fan. More complex sounds such as keyboard input, food packaging crunching, and pet dogs howling cannot be discerned.
To achieve this skill level, the team used about 760 hours of pure voice data and 180 hours of noise data in their training dataset. In terms of noise data, it contained 150 types of noise, covering various scenarios such as keyboard input, running water, and snoring.